The employees at PolyBilt know just how important the vehicles that are used everyday in the fire service industry are. Whether it is a pumper vehicle or an ambulance, reliability, longevity and affordability are keys to what makes us different from the rest. That's why when we say "We're right there with you" you can be confident in our craftsmanship and dedication to one of the most superior products made.
As one of the most crucial apparatus in your fleet, reliability should be the number one priority.
When you need something smaller, but do not want to sacrifice the necessary space for equipment.
Custom rescue bodies for any and all needs, built bull tough to meet the most grueling conditions.
Precisely engineered tankers to bring more water reliably every time it is needed to whatever call out you are on.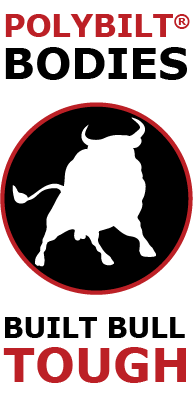 When time is of the essence and seconds matter, our ambulances will meet all of the criteria you have come to expect.